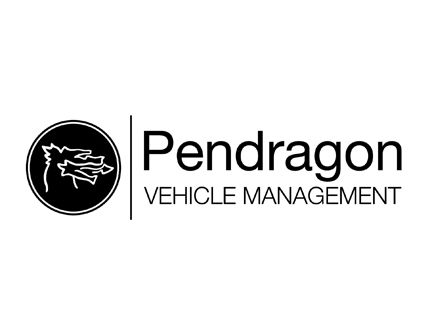 WEX EUROPE SERVICES BRINGS ESSO CARD™ BENEFITS TO PENDRAGON VEHICLE MANAGEMENT CUSTOMERS
18TH JULY 2019
Provider of the Esso Card™ portfolio, WEX Europe Services, is pleased to announce its new partnership agreement with the leasing division of Pendragon PLC; Pendragon Vehicle Management. This latest addition to WEX Europe Services' growing partnership network offers Pendragon Vehicle Management customers a free Esso Card™ and discounted rates on fuels at almost 1,300 Esso-branded stations in the UK. Alongside significant savings for fleets of all sizes, customers can also benefit from improved fleet efficiency and further reductions in administration burden.
Improving efficiency
With Esso Card™ accepted at over 3,450 filling sites in the UK, the e-route station finder from WEX Europe Services means that Pendragon Vehicle Management customers can optimise journey times and reduce downtime spent looking for places to refuel. WEX Europe Services additionally offers a dual fuel card solution, which allows customers to access an even wider UK filling station network of up to 5,550 sites.
"At Pendragon Vehicle Management we already provide services such as vehicle leasing, fleet funding, and outsourced administration to help improve fleet efficiency and reduce operating costs for fleets," states Neal Francis, Divisional Managing Director at Pendragon Vehicle Management. Now, we want to further develop our value-added services by expanding our fuel card offering. WEX Europe Services are the ideal partner to help us realise this goal, thanks to the extensive Esso Card™ network and discounted rates they have agreed to offer our customers".
Saving fleets more time and money
The new deal also brings additional fleet management services from WEX Europe Services to Pendragon Vehicle Management customers. For example, Esso Card™ users have access to an online fleet management tool Velocity, where customers can manage multiple fuel cards at the same time. With instant reporting available, fleet managers gain full visibility of fuel expenditure in one convenient desktop or smartphone app. In addition, all invoices can be managed from one convenient place, simplifying month-end accounting.
"We are excited to bring cost savings and improved fleet efficiency to Pendragon Vehicle Management customers with our latest partnership deal," comments Rob Hendry, Head of Sales at WEX Europe Services. "This agreement not only cements WEX Europe Services as a leading partner in the fleet management industry but allows both parties to provide enhanced services that meet the needs of fleets across the UK."
To learn more about the partnership and how to apply for your Esso Card™, visit: www.pendragonvehiclemanagement.co.uk/fleet-management-solutions/fuel-cards/
About WEX Europe Services:
WEX Europe Services is a fuel card provider, offering tailored service solutions to help improve fleet performance and efficiency. Since the acquisition of the Esso Card™ portfolio, drivers have access to more than 12,000 fuel stations throughout Europe. In addition to fuel cards, WEX Europe Services also offers state-of-the-art fleet management tools, including WEX Telematics, access to Velocity online account management, e-route and toll services.
Founded in 2014 and with offices across Europe, WEX Europe Services is a joint venture between US-based, WEX Inc and UK-based, Radius Payment Solutions. Now, with over 1.4 million fuel card users, and a growing network across the UK, Italy, Germany, France, Belgium, the Netherlands, Norway and Luxembourg, WEX Europe Services offer greater convenience to both fleet managers and drivers.
For more information, visit wexeuropeservices.com or www.essocard.com.