WEX EUROPE SERVICES PARTNERS WITH PORSCHE
08TH JANUARY 2019
WEX Europe Services adds to UK partnership network to offer Porsche Club drivers fuel discounts.
Leading fuel card provider, WEX Europe Services, has announced a new agreement with Porsche Club, adding to its growing partnership network across the UK. The collaboration means members receive an Esso Card™ discount on Esso Synergy fuels purchased at any nationwide site. For instance, drivers can receive discounts on pump prices for both standard and premium variants of diesel and petrol, at almost 1,300 Esso-branded stations located in the UK.
With 22,000 members across the UK, Porsche Club is the second largest car club in the world, representing more than 55,000 vehicles. The new partnership offers significant value-added benefits for members. These include Tesco Clubcard points* when they fill up at participating Esso-branded locations, as well as discounts at any of the 12,000 filling stations in the Esso Card™ network across Europe too.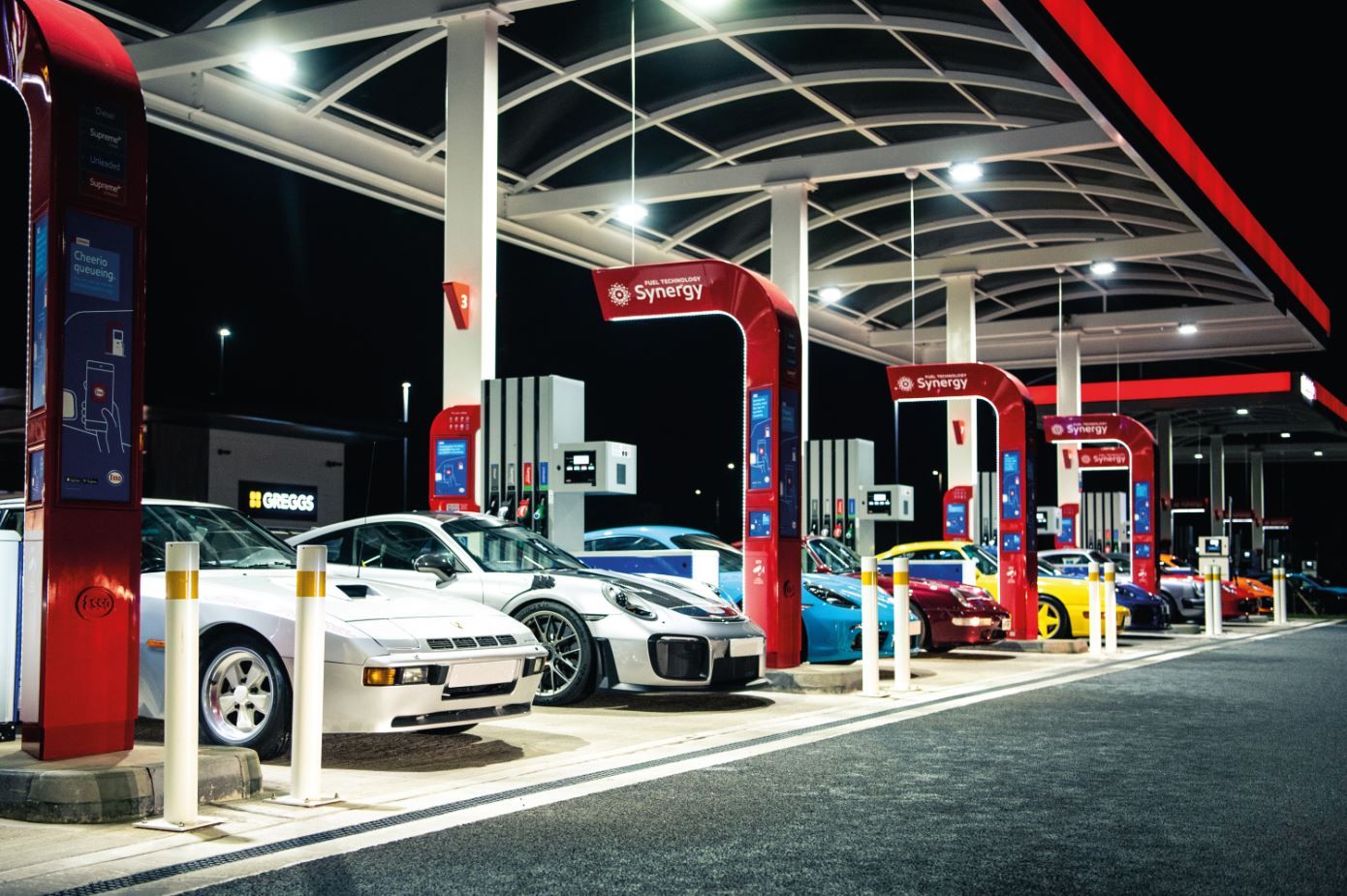 Chris Seaward – General Manager at Porsche Club GB, comments: "Having recently conducted a survey amongst our members, we found that many were keen for us to develop a partnership with a fuel card provider. For them, fuel quality is of the upmost importance to ensure the fuel they purchase not only keeps the car running, but also helps protect the engine. For this reason, we deemed Esso Card™ to be the perfect fit and we're delighted to be teaming up with WEX Europe Services to offer these great perks to our members."
Businesses, such as Checkatrade and Gett Taxis are already experiencing the benefits of ongoing partnerships with WEX Europe Services. As part of a complete fleet management solution, Esso Card™ offers a broad range of services alongside fuel purchase. These include vehicle lubricant and accessory purchases, car wash payments and telematics add-ons and the option to use an online route planner, providing fleet managers with the opportunity to save time and money with fleets of all sizes.
Rob Hendry, Head of UK Sales at WEX Europe Services, said: "Our partnership network continues to grow from strength to strength, with more and more businesses from across the UK reaping the rewards of multiple benefits that have been tailored to their specific requirements. From small businesses to Porsche Club drivers or large fleets, we can offer a solution for all."
He continues: "Applying for an Esso Card™ couldn't be simpler – members are directed to a dedicated webpage where the application process is easy and seamless, guided by a member of our dedicated team. Through these agreements, we hope to be able to deliver unparalleled value to our partners."
If you think you might be interested in partnering with WEX Europe Services, contact us: victoria.critchley@wexeuropeservices.com.
*The current loyalty offering with Tesco Clubcard continues until the end of May 2019. From June 2019, Esso and Nectar will launch a new loyalty partnership. For further information, visit: https://www.esso.co.uk/loyalty-program-nectar.
About WEX Europe Services:
WEX Europe Services is a leading fuel card provider, offering tailored service solutions to help improve fleet performance and efficiency. Since the acquisition of the Esso Card™ portfolio, drivers have access to more than 12,000 fuel stations throughout Europe. In addition to fuel cards, WEX Europe Services also offers state-of-the-art fleet management tools, including WEX Telematics, access to Velocity online account management, e-route and toll services.
Founded in 2014 and with offices across Europe, WEX Europe Services is a joint venture between US-based, WEX Inc and UK-based, Radius Payment Solutions. Now, with over 1.4 million fuel card users, and a growing network across the UK, Italy, Germany, France, Belgium, the Netherlands, Norway and Luxembourg, WEX Europe Services offer greater convenience to both fleet managers and drivers.
For more information, visit wexeuropeservices.com or www.essocard.com.