WHAT IS A FUEL CARD?
31ST OCTOBER 2019
A fuel card is a convenient method of payment that allows drivers to fuel their company vehicles without the need to use their own funds. A fuel card removes the need for drivers to carry cash or personal debit/credit cards, and helps businesses, who may have been relying on company credit cards, to manage their fuel spend more effectively. Instead, drivers simply hand the fuel card to the fuel station cashier and the fuel is charged to the company's account, minus an agreed discount /at a set weekly price, calculated using the international base price for fuel. All transactions carried out by company drivers are then collated into a single weekly HMRC-approved invoice.
"A fuel card is a way for fleet drivers to save money on fuel and gain access to an extensive network of fuelling stations"
Using an Esso Card™ can save you money on fuel. You will receive a weekly fuel price (per litre) and that is the price you will be invoiced for, even if the fuelling station you refuel at charges a higher price on the pumps. This makes budgeting for fuel easier as you are less vulnerable to price fluctuations based on the location where you fill-up.
As well as helping you save money, a fuel card can also help you save time. Having a regular HMRC-approved invoice removes the need to collect all drivers' fuel receipts and manually check that they match all expense claims correctly. Instead, you receive a single invoice which lists all individual transaction data such as the date, location and cost of the refuelling. The time saved on admin can be reinvested into developing other areas or processes to help your business improve even further.
Depending on the agreed billing terms, you can be invoiced weekly, bi-weekly or monthly. That can help increase cash flow, an essential for all businesses and particularly businesses with less expendable income.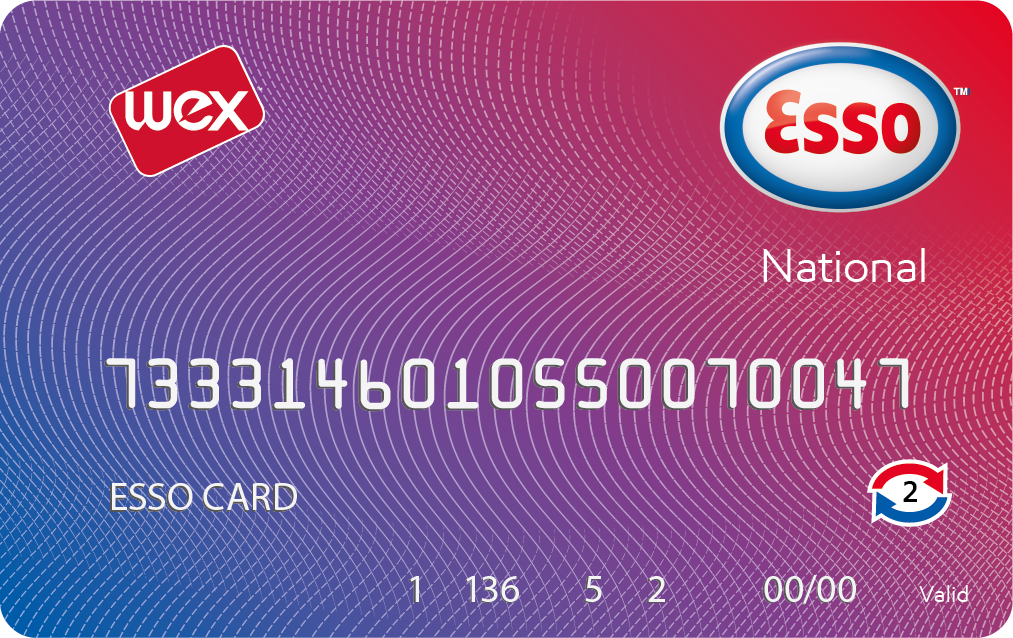 Not only can you cut time and costs, using a fuel card also helps with fleet management. The data gathered by the Esso Card™ provides comprehensive insight into your fleet's fuel usage and expenses. More specifically, you can see where your drivers are refuelling and how much they are spending. Using our free online management tool, Velocity, you can get real-time reports and can set up purchase controls which help you stay informed on all business fuel expenses and ensure that the cards are not being misused.
"Esso Card™ can be used to save money on fuel at 3,400+ sites in the UK and over 12,900 sites across Europe"
► Refuel your vehicle at one of the stations in the Esso Card™ network – with discounts at Esso and acceptance at Shell and BP in the UK
► Rather than paying with cash or debit/credit card, the driver hands over the fuel card
► The cost of the fuel is then logged on the company's fuel card account
► The account manager then receives a single weekly, bi-weekly or monthly invoice for all fuel transactions in that period
It's that easy!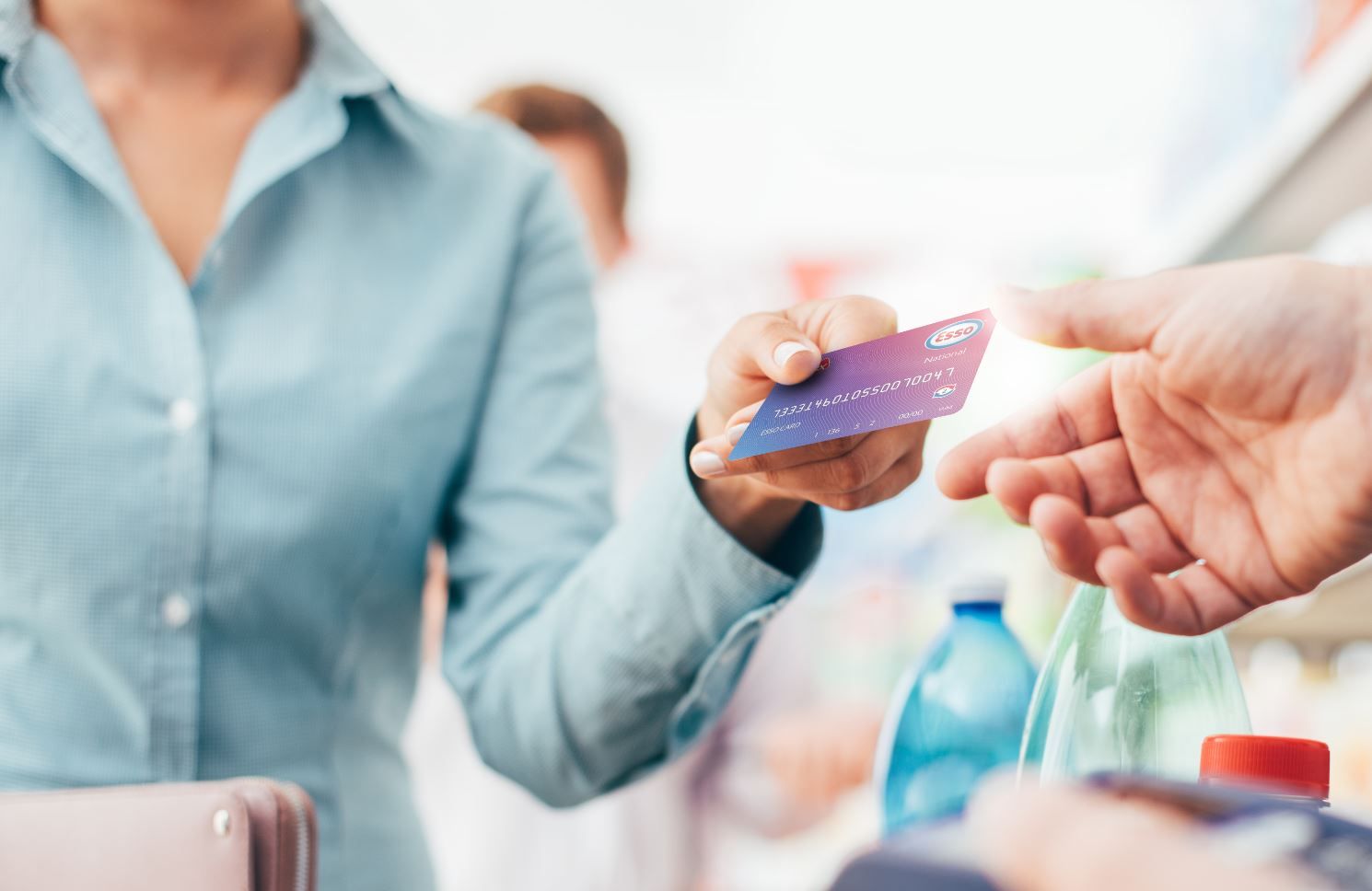 Where can I use a fuel card?
Esso Card™ allows you to save money on fuel at 1,200+ Esso fuel stations in the UK and over 6,100 across Europe. In the UK, you can also use Esso Card™ at BP and Shell (increasing the acceptance network to 3,400+ fuel stations in total). We also offer multi-card solutions which enable you to use fuel cards to refuel at 7,800+ sites with the addition of a UK Fuels card and over 21,000 across Europe with the addition of an EDC fuel card. No matter whether you use Esso Card™ at a range of fuel brands, or if you use a multi-card solution, you still get the benefit of having all of your fuel transactions in one place. What's more, finding one of these locations is easy with e-route, a free app available to Esso Card™ customers which will help you find the nearest fuel station that accepts the Esso Card™. You can find out more here.
If your fleet operates across Europe then the Esso Card™ International is perfect for you. This fuel card gives you access to nearly 13,000 fuelling stations across 15 countries throughout Europe. Our extensive network reduces the need for drivers to deviate from their routes to refuel meaning that they can get to the customers as quickly and efficiently as possible.
It is also possible to use your Esso Card™ account to pay for international tolls*. This additional feature allows you to use either your fuel card or a contactless payment unit fitted to your vehicle dashboard (and linked to your account) to pay for tolls, depending on the type of toll road or country you travel through. These payments are then added to your Esso Card™ invoice, allowing you to combine even more fleet costs onto one invoice (per country of transaction).
Want to find out more about fuel cards, or share this information with an associate or colleague? Check out our YouTube channel for videos about how businesses can benefit.
*Esso Card™ and other fuel cards from WEX Europe Services cannot be used to make payments at UK toll booths, or to UK toll providers.