by EFS
You have been driving for some time now, and you are good at it. You know the industry well, and you have confidence that you can make it as not just a driver, but as the owner of a business that puts several trucks on the road. In short, you are ready to start your own OTR trucking fleet.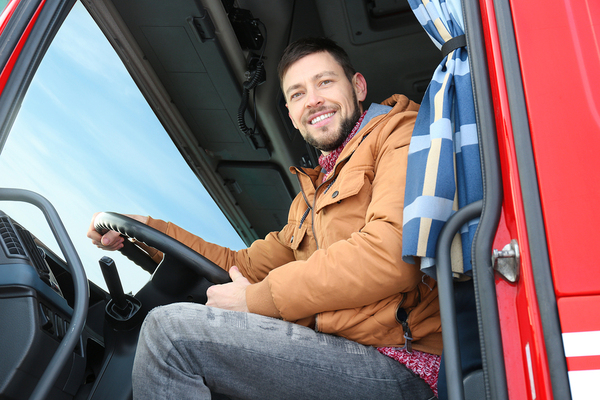 Although there are already more than a million trucking companies in the U.S., there is certainly room for more. There is no reason why you should not be able to join that club, even if you start very small. The vast majority of trucking companies, 90 percent or more, are operating six trucks or fewer.
What does it take to start a successful fleet company? Here are some things to consider.
Are You a Driver or a Business Person?
Every year hundreds of drivers make the decision to transition from being a single operator to running a business with what they hope will become a growing number of vehicles and employees. Unfortunately, many fail. A major reason for such failures is that the owners of these new enterprises often continue to think like drivers rather than business people.
The fact is, being a great driver may give you a solid foundation for becoming a successful fleet owner, but more is involved. In order to survive and thrive, you will need to develop business skills that you may never have needed before. The place to start is by doing a great job of up-front planning. Here are the major steps you will need to take.
Write a Business Plan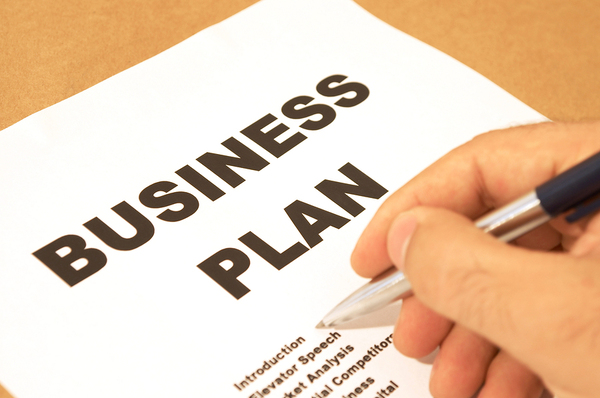 The first thing you will need to get your new fleet company off the ground is a comprehensive business plan. The Small Business Administration (SBA) characterizes the business plan this way:
"A business plan is an essential roadmap for business success. This living document generally projects 3-5 years ahead and outlines the route a company intends to take to grow revenues."
Your business plan will essentially define where you want to go, and how you intend to get there. Writing it will force you to think through all the bases that must be covered if your new endeavor is to have its best chance for success. Most financial institutions will not even consider providing any startup funding until they see and approve your business plan.
Here are some of the issues that should be addressed in your plan document:
What is your business? Exactly what will this business do, and how will it do it? How will the company be organized?
What is your market? Discuss current and future business conditions, the specific market niche you expect to fill, competitors with whom you will have to contend, and the factors that will differentiate your business from others.
What is your financial outlook? Provide an overview of your expected expenses and income. Be sure to address issues such as the number of trucks with which you expect to start, whether you will purchase or lease them, and the costs of acquiring, operating, insuring, and maintaining them. Discuss the number employees you expect to hire, the office space where they will be housed, and the costs of their salaries and benefits. You will need to project the amount of hauling revenue you expect to receive and how long you expect it to take for your business to become profitable.
What is your customer base? Who, specifically, do you expect to be your customers?
What is your marketing plan? Lay out how you expect to get your message out to potential customers.
What is your driving team? How many drivers will you use, and from where do you expect to get them? Will you hire them directly or bring them in as subcontractors?
Fulfill Regulatory Compliance Requirements
There are a number of federal and state regulatory details that must be addressed as you get started with your new company. These include getting your USDOT number and authority to operate across state lines from the U.S. Department of Transportation, obtaining International Fuel Tax Agreement (IFTA) decals for your trucks if you will be operating in multiple states, and doing a BOC-3 filing to designate your company's process agent in case of any legal proceedings.
You will also need ensure that you meet licensing requirements for your trucks, and that you understand and fully implement applicable health and safety regulations.
Choose the Right Equipment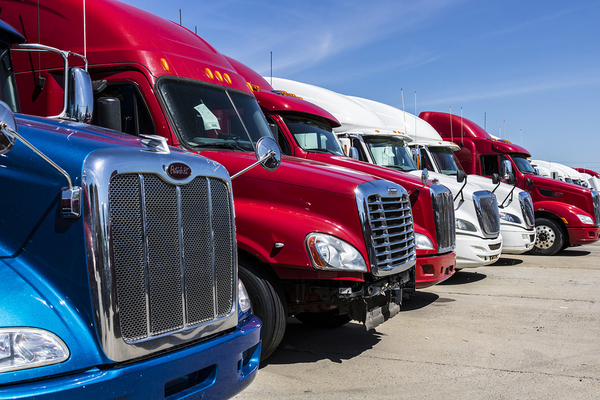 The kinds of equipment you need will, of course, be dictated by the types of freight you plan to haul. How powerful must the truck engines be to accommodate the loads they will be pulling? How much trailer capacity do you require? Do you need regular trailers, flat bed trailers, refrigerator trailers, or perhaps car hauler trailers?
Before acquiring a semi-truck, be sure to do a physical inspection, including the engine, doors, windows, and tires. You should also examine the exposed surfaces of the vehicle for signs of rust. Just as you would never purchase a family car without driving it first, you will want to do as extensive a test drive as you can with any truck you are considering adding to your fleet.
One of the first things you will have to decide in terms of your vehicles is whether you will purchase or lease. Leasing may save both time and money, especially when you are just getting started. Leasing minimizes the amount of up-front capital you need and relieves you of the burden of finding sources for that funding.
Starting with short-term leases can provide a particularly important advantage; they give you the opportunity to gain operating experience with specific tractors and trailers and evaluate how well they meet the needs of your business before you purchase them.
A downside to leasing is that, because you do not own the trucks, you cannot fully control how they are used and maintained. You are subject to the guidelines of the leasing company. Plus, with a long-term lease, you may find yourself locked into monthly payments for a truck long after you are ready to move on to a newer model or one that better fits your needs.
Catherine Macmillan, founder and editor at Smart Trucking, recommends that if you plan to buy a used truck, you should have an attitude of "buyer beware." Find out as much as you can about the vehicle's history. "Do your research before you buy. You will be the one stuck with the consequences of a bad purchase," she says. She also recommends being careful about the seller with whom you deal. "Unless you know the original owner and the maintenance history, I recommend dealing with a reputable used semi-truck dealer, rather than a private individual."
Hire Employee Drivers or Choose Sub-Contractors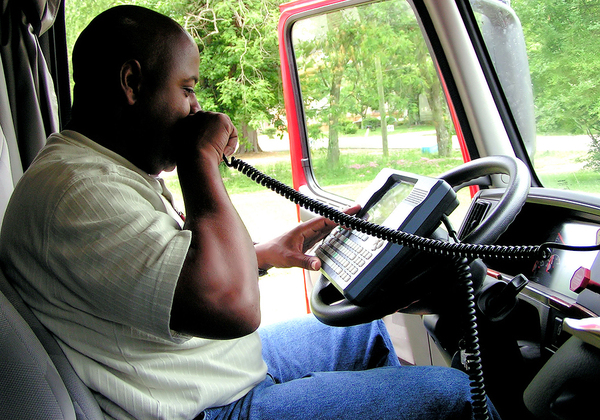 There are two basic options for getting the drivers you will need to keep your trucks on the road. You can either hire them as employees or bring them onboard as sub-contractors. Each approach has its own advantages and disadvantages.
The least costly way for a new business to get drivers is by using independent owner/operators as sub-contractors. Because these drivers have their own trucks, your expenses for acquiring, maintaining, and insuring vehicles are minimized. However, you will pay higher fees to these drivers, and you will have less control over their behavior than if they were on your payroll.
On the other hand, if you hire your drivers, you must supply and maintain the trucks they drive, which requires a much greater amount of startup capital. You will also be directly responsible for operating expenses such as maintenance, repairs, fuel, insurance, and so on. The up side is that once your business is established, you will probably have better profit margins, while retaining complete control over your operations.
If you decide to use independent contractors as drivers, it would be wise to get legal advice before proceeding. The law in this area varies from state to state, and is still somewhat in flux. Misclassification of drivers can be costly. For example, since 2011, drivers in California have won more than $35 million in wage and benefits claims after courts agreed they were really employees rather than the independent contractors the companies for which they drove considered them to be.
Understand Your Operating Costs
There is no more important aspect of running a successful trucking business than staying on top of your operating costs. OTR trucking is a highly competitive space, and getting profitable loads requires that you bid with precision. Bid too high, and you do not get the job. Bid too low, and you can actually lose money.
Knowing how much you must charge in order to make a profit on the loads you carry requires that you have a good understanding of your operating expenses, including the costs of maintenance and repairs, truck lease or purchase payments, insurance, fuel, salaries and benefits, office expenses, and more. One of your first priorities must be putting in place effective systems for tracking that kind of information.
Mike Thrasher, chief sales and marketing officer with Apex Capital, explains it this way: "Your business will have two types of costs; fixed and variable. A fixed cost stays the same each month, and a variable cost changes. So you should develop a solid understanding of what your costs are and what you need to charge per driven mile in order to make a profit."
Be Sure You Are Adequately Capitalized
New fleet owners are often too optimistic about how quickly they will begin receiving the revenue they need to cover their costs. The fact is, however, that you are likely to sometimes experience a cash flow squeeze, at least at the beginning. That is because most shippers do not pay at the time their loads are delivered. Rather, it may be 30, 60, or even 90 days after a delivery before that payment arrives. However, your expenses for items like fuel, payroll, repairs, and even the office electricity bill will not wait for you to be paid.
One alternative is to work with a factoring company that, for a percentage of the bill, will pay you immediately. In any case, you should have a reserve of at least six months of operating expenses to cover any delays in receiving payments.
Set up Your Back-End Operation
As a fleet operator with a growing business, you will likely reach the point where you cannot personally keep up with all the administrative tasks required. Instead, you will need other people to take care of the dispatching, invoicing, accounting, payroll, maintenance scheduling, and regulatory compliance chores that you may have handled yourself when you were a single owner/operator. Neglecting to set up an adequate back office operation can choke your business just as it is ready to take off and really grow.
Although it is vitally important that you develop an efficient and effective back office, do not try to staff up too quickly. Before hiring new employees and putting them to work, you should work through the administrative processes you will use and determine how you want them handled. Be sure you have the steady cash flow required to support additional employees before you add them to the team. Otherwise your monthly fixed costs can quickly overwhelm your profits.
Manage Your Expenses
For your new fleet business to be profitable and grow, you will need to keep your expenses to a minimum. That means understanding what your costs are, and finding creative ways to reduce them. One way of doing that is by making use of a fuel card system such as the Fleet One EDGE card. Fuel has historically been the single greatest expense OTR fleets incur, and the Fleet One EDGE card will not only provide critical information about your fueling costs, but can actually reduce them. Designed for fleets of 1 to 25 trucks and accepted at over 8,000 locations, the Fleet One EDGE card has the largest fuel discount network in the U.S. Companies that use the card save an average of 12 cents per gallon on fuel and an average of $40 on tires.
If you would like to know more about how the Fleet One EDGE card can help you get your fleet company off the ground, please contact a sales representative today.
---
---