Find the best-priced fuel along your trip.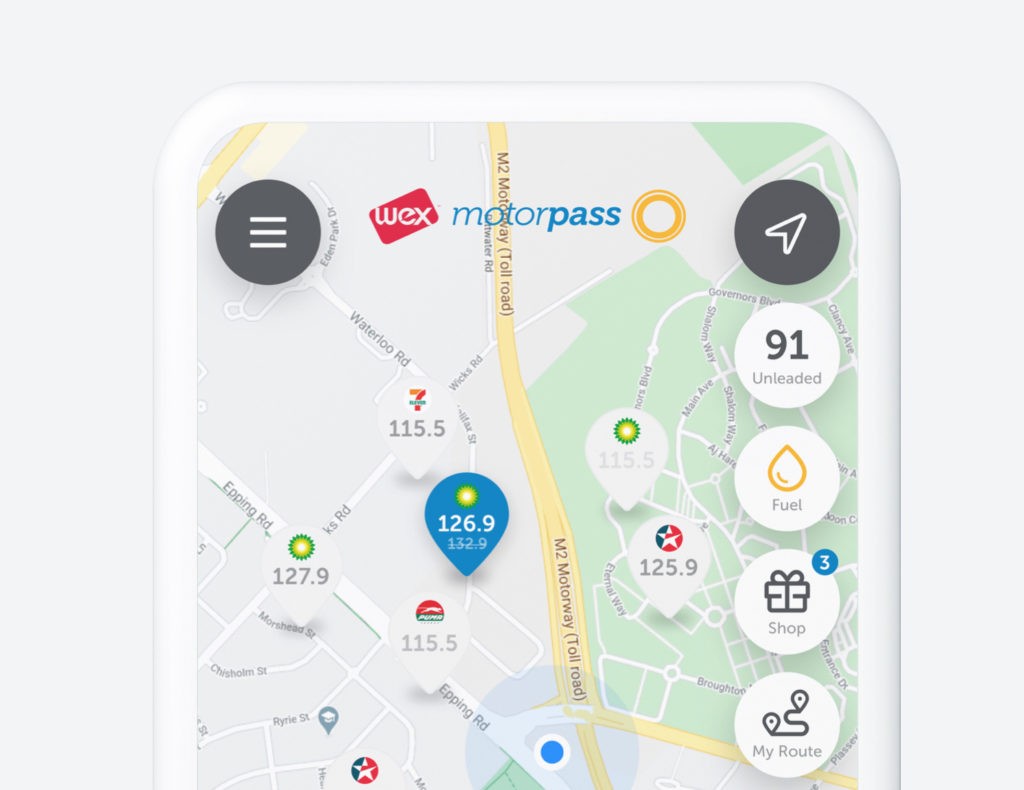 Reduce your fuel bill with WEX Motorpass Driver.
Advance route planning.
Enjoy advance route planning with the ability to plan or search for the best fuel price along your trip.
Special fuel pricing.
Log in with your WEX Motorpass card number and receive special fuel prices available only to WEX Motorpass cardholders.
Real-time fuel price changes.
See where your nearest fuel station is and stay in the know with real-time fuel price changes.
Customised offers.
Customise your offer preferences and only get deals that you want to receive.
Download WEX Motorpass Driver today.
Download the WEX Motorpass Driver app today and start saving time and money Anywhere you are.™