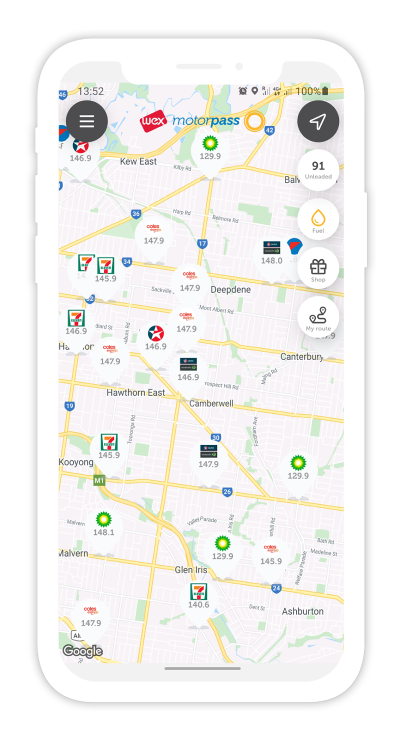 WEX Motorpass Driver App
The perfect companion for the driver.
With the WEX Motorpass Driver app, you can find the cheapest and closest fuel along your trip with the push of a button. Our intelligent app can even plan the ideal route for long trips to give you the best fuel price throughout your journey.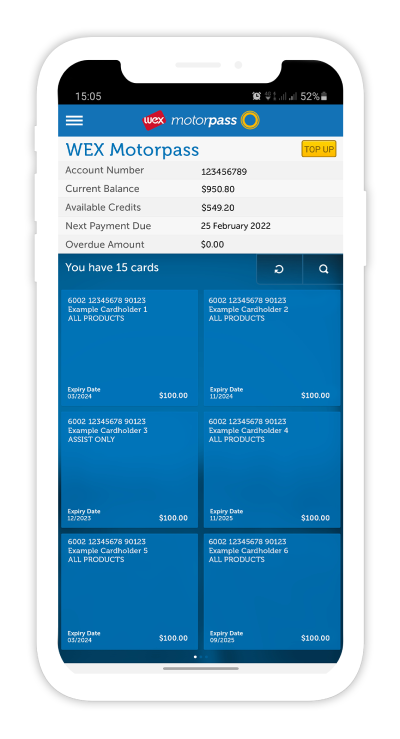 WEX Motorpass Account Holder App
Manage your accounts on the go, anytime, anywhere.
Manage your business fuel card(s) and accounts all from the palm of your hand with the WEX Motorpass app.  Fuss-free and easy to use, you can check your account balance, view transactions, perform quick account top-ups with your credit card, and much more by simply downloading the app.