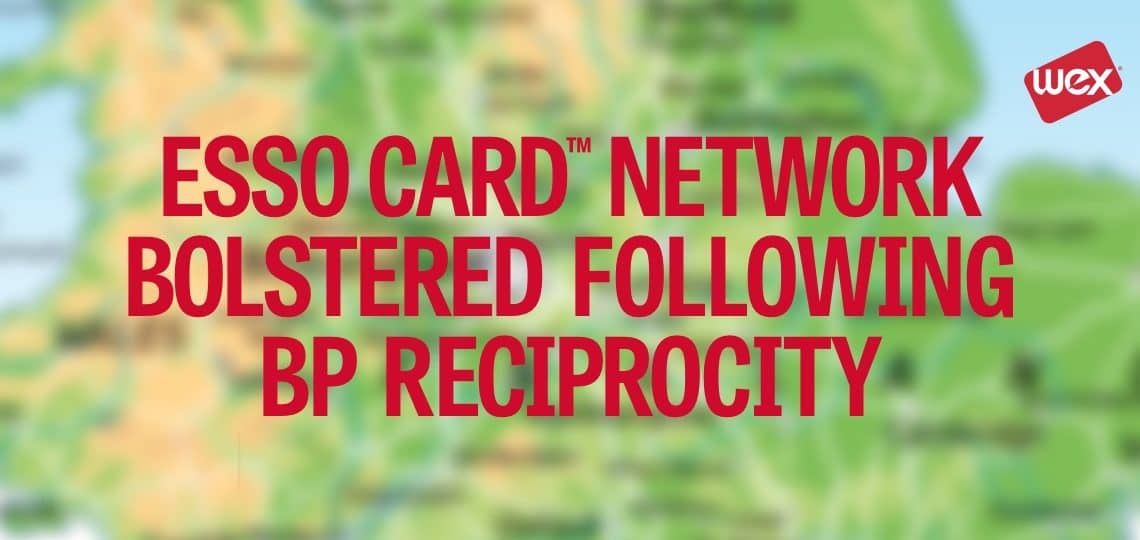 ESSO CARD™ NETWORK BOLSTERED FOLLOWING BP RECIPROCITY DEAL
27TH MARCH 2017
WEX Europe Services' British customers will have access to 40% of UK forecourts by the end of March 2017 following a fuel card acceptance agreement between Esso Petroleum Company, Limited and BP Oil UK Limited.
The deal will see the BP, Esso and current partner, Shell, brands merge onto one card.
Following discussions and agreements, the integration has been completed and the Esso Card™ fuel card will be accepted in over 3,300 Esso, BP, Shell and other accepted sites.
WEX Europe Services, the company that owns the Esso Card™ fuel card portfolio, will continue to issue the cards to fleets and businesses.
The company will also deliver a dedicated customer service, which will allow cardholders to enjoy the special offers and benefits on offer from the network, like such as easy administration, a UK-based customer service team and tailored pricing and payment options.
WEX Europe Services Managing Director, Malcolm Joyce, said: "WEX Europe Services is delighted that Esso Card™ cardholders will have a greater choice of forecourts following this announcement.
"WEX Europe Services is committed to developing and delivering a comprehensive service to our customers, who now have better access than ever."