Esso Card™ Europe
If your fleet is operating across Europe and you want access to one of the largest filling station networks available, Esso Card™ Europe is the perfect fuel card for you.
The card can be used at 13,285 filling sites in 15 countries throughout Europe, including a network of 813 motorway stations.
Across the continent's major trunk roads, borders and ports, Esso Card™ Europe sites will keep your vehicles fuelled and your business on the move – cutting costly route deviations and increasing your fleet's efficiency. We'll also help you get to your customers quicker and find the best route at the best price, with toll roads across the continent accepting payment through your Esso Card™ Europe.
Our network's competitive fuel prices will help to free up your finances to invest in other areas of your business, whether that's expanding your fleet or improving your customer service.
You'll also benefit from consolidated, VAT-compliant invoices that reduce your paperwork, hassle and administrative burden. And everything can be monitored through our simple-to-use online account management tool, meaning you can check your latest figures at any time and from anywhere – day or night.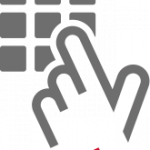 With an Esso Card™, you can also:
Keep your business safe with security features that flag up any unusual activity on your account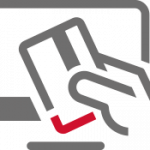 Control your costs by specifying which fuel and products can be bought on each card