ESSO ADDS AWARD-WINNING GLOUCESTER SERVICES STATION TO FUEL NETWORK
12TH SEPTEMBER 2019
As part of our continued efforts working with Esso, we are pleased to announce that Gloucester Services, on the M5 motorway, has been added to the Esso Card™ acceptance network. As well as being in a key location, award-winning Gloucester Services has much more to offer passers-through.
We aim to provide Esso Card™ customers with the most convenient service possible and a large part of that is our vast network of service stations in key locations. The Esso Card™ is now accepted at over 3,400 sites nationally and we're pleased to announce this newly Esso-branded motorway fuel station to add to that list.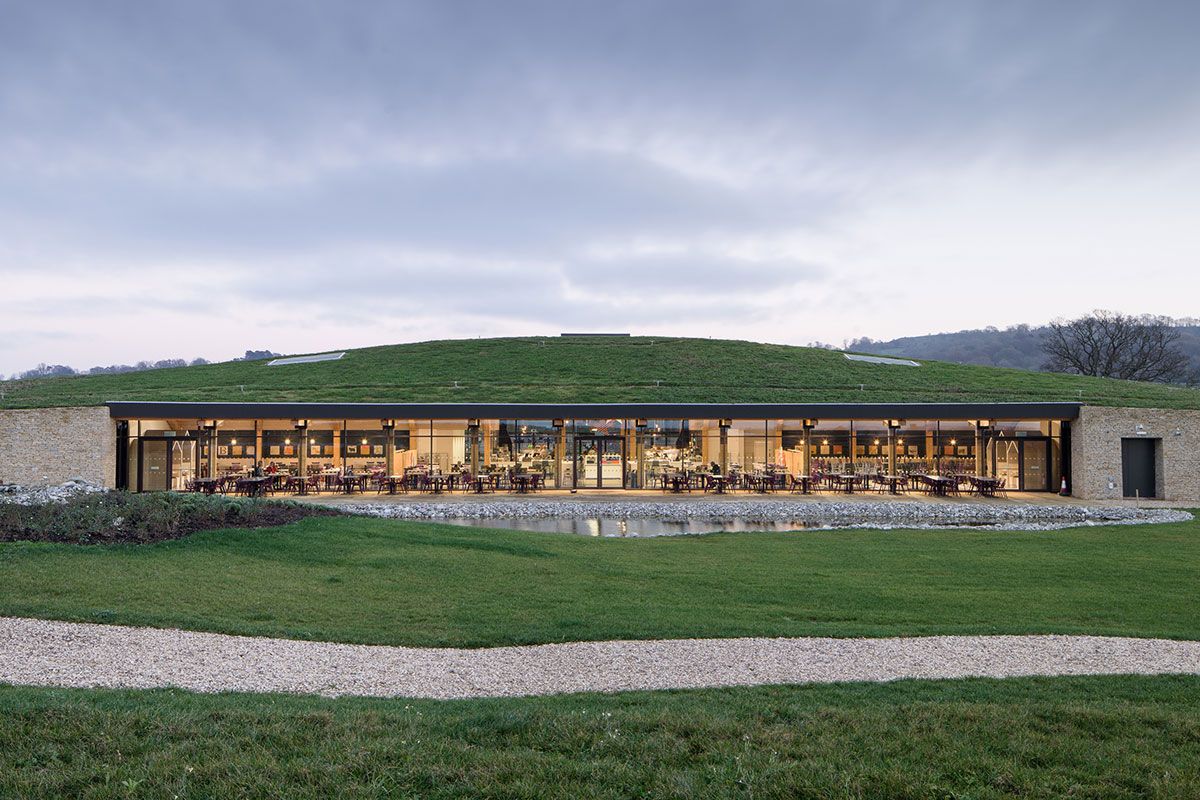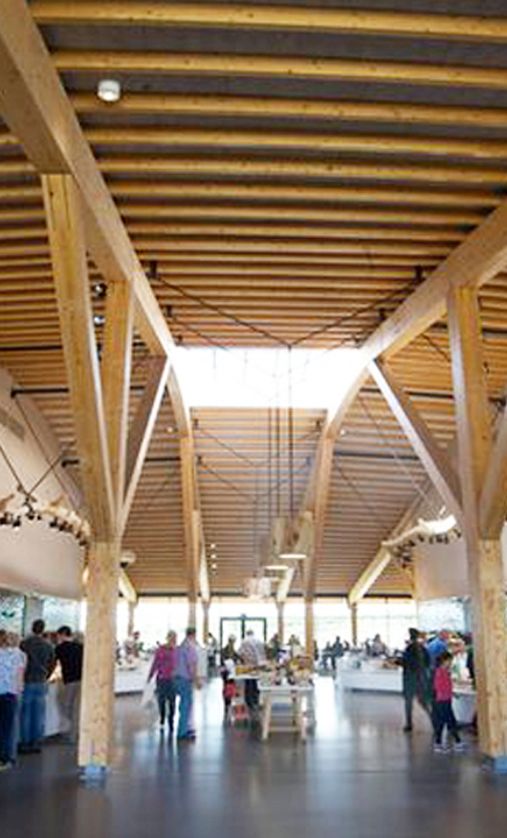 Unlike any other fuelling station in the country, the Gloucester Services have been described as a tourist attraction and a final destination in its own right. Sweaty sausage rolls and lukewarm fast food have been kicked to the curb and replaced with a farmshop which boasts its own butchery and sells organic meat supplied from the local farms. Gloucester Services proudly states that 'we don't have franchises'; instead the farmshop, butchery, deli, fishmonger and patisserie offer homemade food which is all sourced locally to ensure its freshness.
Before you've even walked through the doors and are greeted by the aromas from the eateries, the building itself is really something to behold. Domed and partly sunk into the ground, the grass topped building looks more like the headquarters for an eco-friendly Silicon Valley tech firm rather than a UK service station.
Please note that the Texaco pin represents newly Esso-branded fuel station. The Esso Card fuel card can only be used for purchases of fuel and vehicle-related goods at the Esso service station at this time. That means that purchases at the Ecotricity Electric Highway Pump, and other retailer and food outlets at the service station are excluded.
This all helps create an environment whereby rather than filling your tank with fuel and your stomach with the standard motorway service station food before heading back to your vehicle, you can break up the journey with something which is a real experience. After buying your wild boar sausage roll, or maybe taking the healthier option and visiting the salad bar, you can sit inside the atrium where floor to ceiling glass walls allow in a flood of natural light or choose to sit outside and take in the beautiful Gloucestershire countryside.
A stop at Gloucester Services offers so much more than a typical stop at a service station. Break up the mundanity of the road and indulge yourself in the artisan food on offer and take in the sights.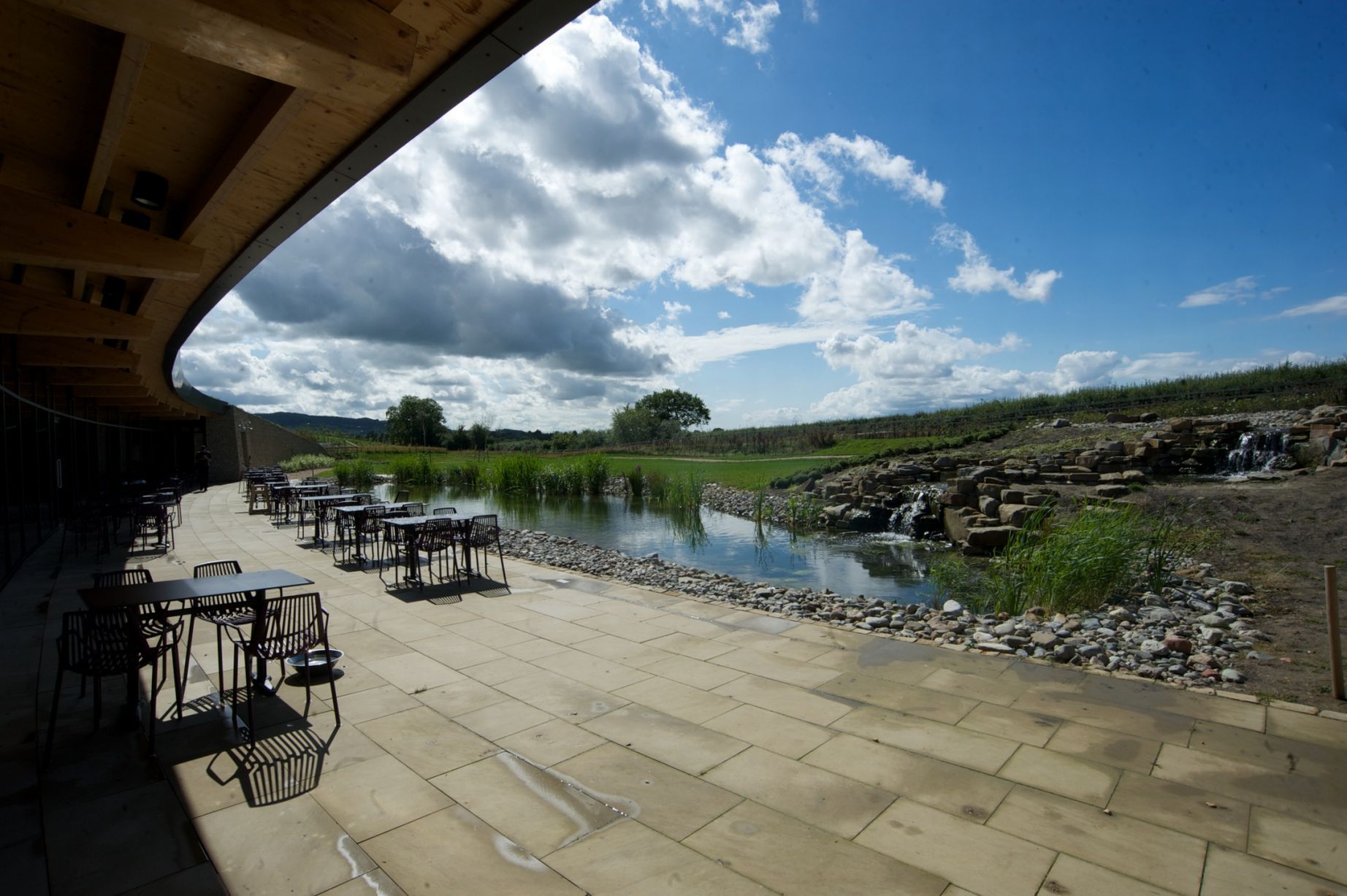 But don't just take our word for it. Here is what other people have said about Gloucester Services:
Related: Gloucester Services is amazing. I'd come here as a destination. The motorway services that dreams are made of.

— Rosie (@rm_lloyd) July 23, 2017
En route to Devon and having a quick pit stop at @glouc_services – AKA the grand palace of service stations.

— Adam (@Veetus1980) September 1, 2019
It has even won an award from the Royal Institute of British Architects (RIBA) for the breathtaking design.
Open 24 hours a day, parking at Gloucester Services is free for up to 3 hours enabling you to take a break from the road and really savour the experience. There are also plenty of HGV parking bays and for truckers planning a long stay, paying for parking gives you a £5 food voucher and there are free clean showers in the main building and filling station. Free WiFi is also available in The Kitchen from 7am – 9pm.
The Gloucester services are sure to be the highlight of any driver's journey. Share your experiences with your friends and colleagues – everyone will have a different meal that 'you have to try'.
Let us know what you think on Facebook and Twitter!
Find out more about Gloucester Services on their website and Facebook page.
We hope you enjoy visiting the new Esso service station, and look forward to giving you more network updates as the Esso Card™ acceptance network continues to grow.