Monitor your fleet and improve driver
performance whilst also reducing costs

Track your fleet on the go with the WEX Telematics app


Monitor and improve driver performance

Set up security features to prevent vehicle misuse

Integrates with your fuel card

Full journey history for all drivers and vehicles
Discover the features of WEX Telematics:
Not sure if WEX Telematics is right for you?
Arrange a no-obligation demonstration with a member of our expert team
Take a look at WEX Telematics
Watch the video demonstration and see the features and benefits of WEX Telematics. If you would like to book a demo for your business, simply fill out the short form above.
WEX telematics give you the full picture of your fleet's performance
Use integrated Esso Card™ (or multi-fuel) data alongside WEX
Telematics vehicle tracking data to help you streamline your fleet
By having all of your fleet's performance data in one place, it makes it much easier to manage your fleet.
Below are just some of the ways in which you could benefit: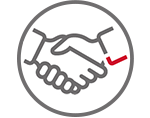 IMPROVE PRODUCTIVITY
Ensure that you get to your customers as soon as possible with WEX Telematics' journey planner. Real-time traffic data provides you with the most efficient route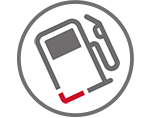 REDUCE FUEL BILLS
Drivers are scored against a range of bad driving habits which are as inefficient as they are dangerous. Cutting out bad driving will also help cut fuel costs by up to 20%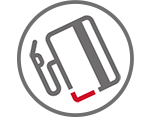 MONITOR PERFORMANCE
Link WEX Telematics with Esso Card™ to see the full picture of your fleet's performance. See where and when each vehicle was refuelled and what miles per gallon it is achieving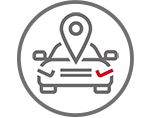 ALERTS FOR MISUSE
Get peace of mind knowing that your vehicles are safe. Set up restrictions regarding vehicle usage and receive notifications to your mobile if these are broken
Esso Card™ customers get exclusive discounts on WEX telematics products
Our customers' feedback is what matters most:
*Based on market research of Radius Payment Solutions Limited, over a 1000 mile monthly usage this equates to 7.65%