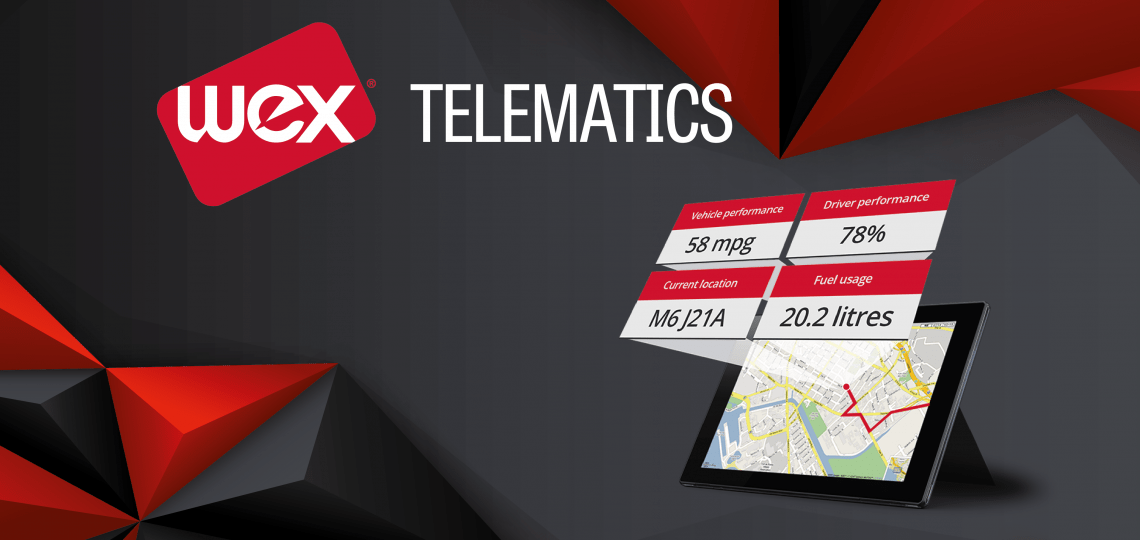 THE ULTIMATE FLEET MANAGEMENT TOOL

17TH AUGUST 2017
WEX Europe Services, the owner and pan-European provider of the Esso Card™ fuel card, is pleased to unveil WEX Telematics, a tool that will help businesses manage their fleets and control their costs more efficiently.
The cloud-based system, driven by GPS technology, uses live vehicle tracking data to pinpoint the exact location of a fleet's vehicles and provide real-time updates of each vehicle's speed, journey history, estimated journey time, idling time and driver performance.
Access on the move
From the WEX Telematics app – available to download for free and suitable for mobile and tablet devices – there are more features to explore; from the app, users can call or text a driver to send directions to their destination – perfect for avoiding traffic jams – or to the nearest Esso or participating site when they need to refuel.
Introducing the online portal
WEX Europe Services' online management system, Velocity, provides the ultimate conduit between WEX Telematics and the Esso Card™.
The online portal, like the WEX Telematics app, is available to download for suitable mobile and tablet devices. Naturally, it possesses all the features via the app, but it can also be utilised to complete day-to-day tasks, such as the ordering of fuel cards, or for the viewing and downloading of invoices.
In addition, cards can be grouped into cost centres – saving time and money in searching for them.
There is also a comprehensive range of instant reporting tools, one of which allows users to view individual fuel card transactions or across the whole business.
Reports can also stipulate whether mileage is business or private; instead of filling out log books, which can be time-consuming and increase non-business mileage claims, all the driver needs to do is state whether the journey was for business or leisure.
These reports can be saved and scheduled, so they are automatically delivered via e-mail, giving users the tools they need to comprehensively manage their fleet on the go.
Finally, the safety and security of a fleet is essential, which is why the Geo-Plus feature is built-in. This feature means that customers can receive alerts, if potential fuel card misuse is suspected and identified.
Flexibility and freedom
Costs are a crucial part of any business, and WEX Europe Service has recognised this by offering WEX Telematics on a competitive monthly rolling contract – meaning no tie-ins – with no nasty hidden charges.
In fact, to get users started, WEX Europe Services is offering a free trial.