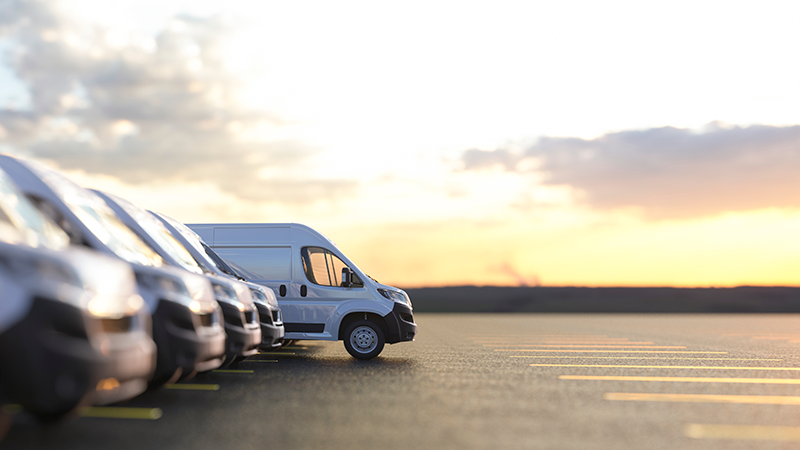 As a fleet manager, ensuring that you have the right assets for the job is critical. Vehicles aren't cheap to acquire, plus the myriad of additional costs – maintenance, insurance, and fuel – can quickly add up. Fleet optimization is an important process to ensure your fleet is aligned to the needs of your staff and organization.
Managing an efficient, cost-effective fleet is a complex task with fleet managers under increasing pressure to keep costs low while delivering a reliable service. Switching to a fuel-efficient or alternate-fuel vehicle can have multiple benefits including saving thousands of dollars in running costs, reducing greenhouse and air pollution emissions, and offering an improved driver experience. Although fuel-efficient vehicles may cost more upfront, choosing a cheaper and less efficient model could end up costing more in the long term.
The global electric vehicle industry is rapidly changing and, while Australia has been slow to make the change, our government and business are now beginning to prioritize it.
A changing industry for fleet vehicles
Since the beginning of the conflict in Europe we have seen ever increasing gas prices around the globe. This has had a profound impact on both individuals and companies across the world and led many to rethink how they could save costs. Through this we have seen record numbers of drivers turn to fuel-efficient alternatives to save money, and by the end of 2022 global EV sales are projected to generate $384bn in revenue, $34bn more than a year ago. They're forecast to continue growing in 2023, with China and the USA accounting for half of these global sales.
While most fleets in Australia are still in the early stages of introducing EVs, more widespread EV adoption over the next 10-20 years by consumers, businesses, and automakers is being nudged along by regulatory changes from various government agencies around the globe.
In Australia, efforts are continuing to be made to encourage businesses and individuals to make the switch to EV's. The Labor Government, for example, announced Australia's first federal tax cuts for electric vehicles. A $345 million electric car discount will exempt eligible cars from the fringe benefits tax and the five per cent import tariffs, which would in turn save an employer up to $9000 a year on a $50,000 car.
Alongside changes at federal level, state incentives across Australia mean now businesses can begin to plan a future that includes mixed fleets while also considering an eventual move to fully electric fleets once Australia has fully implemented the right infrastructure. The Committee for Sydney and ACT plan on banning new petrol and diesel vehicles from 2027 and 2035 respectively means now is the time to begin the long term planning of switching to a mixed fleet in order to save both time and money in the long run.
An exciting future ahead for fleet managers
The support shown by state Governments in the form of rebates, waived stamp duty and registration fees has had a positive impact on the transport industry.  EV sales increased by nearly 200% in 2021 as more Australians ditched the petrol pump. Further, some states and territories have made commitments to electrifying buses, with NSW leading the way by pledging to electrify their entire fleet of over 8000 buses, which will be powered by renewables by 2030. But there is much more work to do.
Making the transition from ICE vehicles to clean electric vehicles will take some time as infrastructure, legislation and adoption remain largely in their infancy in Australia. There is, however, more and more of a focus on moving to a clean energy economy, and transportation is one of the key sectors making the shift.
While Australia continues searching for the solutions to become fully electric it is important that businesses learn to strike a balance between fuel and electric vehicles within their fleets. This means that come the time when the proper infrastructure is available businesses and fleet managers will be able to make the smooth transition to fully electric fleets.
To learn more about WEX, a dynamic and nimble global organization, please visit our About WEX page.
---
---