Fleet One solutions are designed for growing trucking fleets with 1-50 trucks. A fuel card with big discounts and access to a valuable savings network—plus factoring and permits solutions—helps you get ahead and stay ahead, no matter where your fleet takes you.
The Fleet One EDGE fuel card is packed with discounts averaging 15¢ a gallon,1 with no fuel transaction fees at over 4,000 in-network sites. WEX Capital keeps you moving by offering factoring and other solutions that accelerate your cash flow with the lowest industry rates.
Benefits
Save with the Fleet One EDGE Fuel Card
With the Fleet One EDGE card, you have access to a nationwide discount network2—fuel savings that average 15¢ a gallon1, plus additional savings on tires, wireless plans, maintenance, parts, hotels, and much more.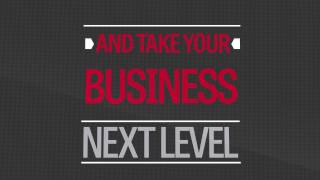 Grow Your Fleet
In a world of tight budgets and schedules, our factoring solutions provide the working capital you need, without adding debt so you can focus on more important things like running your business.
Access & Control
Fleet One mobile apps for drivers and managers give you real-time control, anytime and anywhere.
1The discount is the difference between the retail cash price and the price available to Fleet One EDGE cardholders through Truckers B2B, LLC's EDGE Discount network. The stated savings opportunity is the average such discount across 2,200 participating EDGE Discount Sites during a 6-month survey period in 2019 and does not represent a guarantee of future pricing. Any given customers' actual savings may differ depending on location and the cardholders' choice of merchants. There is no transaction fee at EDGE Discount Sites or at any of the 1,300 Fleet One Discount in-network locations. The card also provides wide acceptance at thousands of out-of-network WEX OTR truck stop locations. While these locations do not offer special EDGE network discounts, they have all agreed to charge no higher than their posted cash price. Customers may be required to pay an out-of-network fee for each transaction at such locations.2EDGE Network Sites include Pilot Flying J, TA, Petro Stopping Centers and TA Express, AMBEST, Circle K, Quick Fuel, Petroleum Wholesale, and many more. The EDGE Network Sites and other in-network sites may change over time, as merchant locations may be added or removed based on the merchant's agreements with Truckers B2B, LLC. You can verify at any time whether any given location is part of the network by checking the daily price feed that we send to you by email each day, or by consulting the Fleet One Edge app on your smartphone. Your fleet's discounts at Pilot Flying J, TA, Petro Stopping Centers and TA Express, and AMBEST are subject to approval by those merchants. You can see your fleet's pricing at each merchant location on the EFS or Fleet One Card Control App.