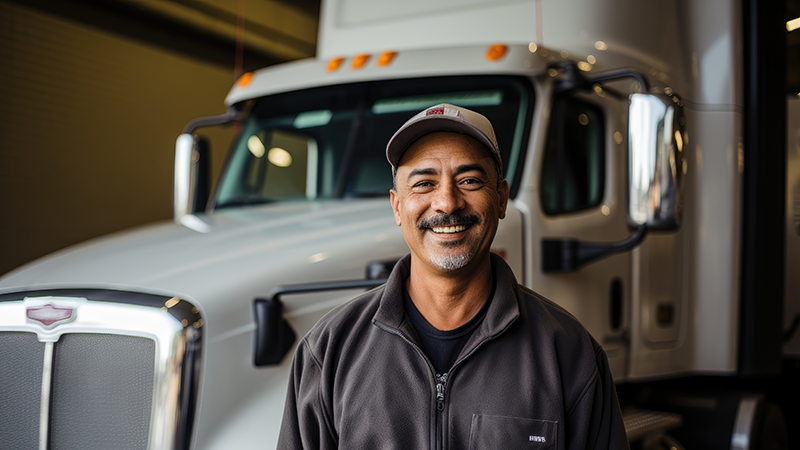 Nearly three-quarters of all freight in the United States is moved by the trucking industry. The American Trucking Association reports revenue of $875 billion from U.S. freight trucking in 2020 alone, supported by 39 million trucks traveling 302 billion miles.
Trucking fuels our economy, and U.S. fleet companies understand that ongoing maintenance is critical to their business and long-term financial strategy. Ongoing maintenance is especially important as diesel fuel prices continue to rise, hitting $4.49 per gallon as of September 4, 2023, according to the U.S. Energy Information Administration (EIA). Let's consider the importance of maintaining heavy-haul or heavy-duty trucks that travel thousands of miles and experience the most wear and tear.
Overall repair costs are a substantial budget item for fleet businesses, and controlling these costs is essential to managing and reducing your expenses. When your drivers are waiting for parts or repairs, downtime can be both unexpected and expensive. By instituting a solid maintenance schedule, you can avoid the unforeseen losses of emergency road repairs.
The benefits of preventative maintenance cannot be overstated. A good operational fleet is well worth the time, money, and attention to keep trucks moving. By taking a few simple strategic steps, you can improve the overall lifespan of your heavy-duty trucks and identify problems before they become larger and more costly.
Strategy 1: Routine inspections and maintenance
Managing a fleet takes time and careful daily planning. Requiring drivers to complete their own truck inspections before leaving for the road or after returning is good practice to ensure their vehicles are in proper working condition and safe. Developing a checklist to include items like tire pressure and fluid checks will create standards to help drivers catch potential problems ahead of time.
A heavy-haul truck, often referred to as a semi-truck, carries more weight than the average fleet truck, and therefore experiences more stress on its suspension and wheel system. And, just as important when supporting a larger load, are the brakes. For road safety, and just good preventative maintenance, regular brake checks are essential.
Setting up routine inspections of your trucks will help ensure that all parts - including belts and hoses - are examined and replaced as needed. Following a standard maintenance and inspection schedule can help your fleet avoid any unnecessary downtime. Additionally, doing so can help owners and managers see a positive return on their company's fleet of vehicles.
Keep in mind the necessities of inspection, repair, and maintenance to ensure more dependable trucks and more productive drivers. The more predictable your operations are, the more nimble your fleet can become day to day and year over year. Every repair dollar further protects your fleet investment over the long haul.
A routine inspection checklist for your fleet's heavy-haul trucks may include some of the following:
Brake system
Overall structural integrity including frame and undercarriage
Wheels and rims
Steering and suspension
Tires, condition, and proper inflation (pounds per square inch or psi) – check tire pressure weekly to minimize the risk of blow-outs and save money on fuel consumption
Hydraulic hoses
Oil and transmission fluid
Cooling and heating system
Engine and exhaust
Electrical system
Lights (exterior and interior)
Truck body and mirrors
Seats and seatbelts
Strategy 2: Develop a fleet maintenance plan to weather the storm
Developing an overall fleet maintenance plan will help you understand the entire scope of your business needs. Every truck is different and comes with its own manufacturer's recommended maintenance and specifications.
Every season brings unique challenges. Being mindful of your fleet's operational changes and adjustments for the weather can help you plan ahead. In the summer, for example, cooling systems and tire pressure can change dramatically. During the winter, on the other hand, ice and snow can cause different stresses on trucks.
Preparing drivers for emergency road conditions is essential. From stocking trucks with safety gear to training your drivers how to react in extreme weather conditions, the preparations you make for your drivers and your trucks to weather any potential storms or road hazards will help ensure their safety.
Here are some good practices to keep in mind for your fleet planning:
Keep up-to-date records of maintenance, repairs, and replacements for each truck;
Develop a preventative maintenance schedule for each truck based on miles, hours driven, and any special maintenance required;
Conduct inspections before and after trips for wear and tear of parts and body.
Strategy 3: Properly train your drivers
All fleet managers and owners know that the driver is critical to any fleet preventative maintenance plan. A driver is the most familiar with the vehicle, understands and monitors the truck systems in any pre- or post-trip inspections, and knows the regular maintenance plan.
Providing drivers with the proper training will ensure that they understand your preventative maintenance requirements for every vehicle. It's important to give them the tools and training they need to properly inspect their vehicle and complete paperwork for good record-keeping.
Strategy 4: Encourage open communication and teamwork
Just like any well-functioning team, the better communication between the players or employees, the better the team will operate. By encouraging good communication between your managers, drivers, and technicians, you are promoting a winning game plan.
When trucks are maintained properly, there is much less risk that the driver will have to make stops for repairs while en route. Using trusted and certified mechanics who specialize in heavy-haul trucks – whether they are on staff or for hire – can make all the difference in the life of your trucks.
WEX is a leading, global fintech solutions provider, simplifying payments and back-end business processes in the fleet management, benefits management, and corporate payments areas.  To learn more, please visit the company's About WEX page.
All fleet cards are not the same, and different types of fuel cards suit the needs of different kinds and sizes of businesses. Learn more to see which fleet fuel card is right for you.
Resources:
Trucking.org
U.S. Energy Information Administration
---
---