WEX fleet mobile apps help simplify fleet management for small business, large fleets, and government fleets.
Use your mobile device to locate road services, find the lowest-priced fuel, and get directions. Keep tabs on your fleet cards and accounts, and find merchants who accept them.
WEX Connect
Make sure employees find the cheapest nearby fuel or closest accepting service center, wherever the job takes them. Search by lowest price, brand, distance, or location. Get maps and directions, and save favorite locations.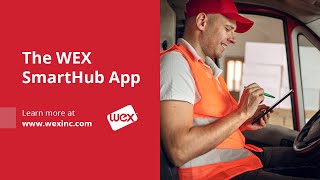 Fleet SmartHub
The mobile control center for your WEX fleet card account. Make payments, check your available credit, track spending, manage cards, and more.