WEX fuel management solutions are tailored to the unique needs of your fleet. We help optimize fleet efficiency, from lowering expenses and reducing risk to premium GPS tracking and data analytics. And we do it while delivering the industry's best service experience.
Why Get a WEX Fleet Credit Card for Gas?
Get the Data You Need
Level 3 data capture is essential for fleet operators to monitor and contain costs. Our closed-loop payment network is the industry's largest, and provides a greater level of detail than any debit or credit card can offer. This gives you the security, flexibility, and custom reporting you need to streamline operations.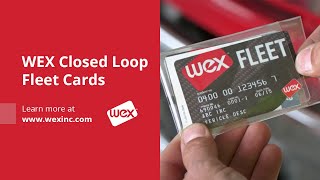 Take Control of Spending
Enforce your company spending policy with controls to limit card use by product, dollar amount, time of day, and more. Get email alerts based on spending behaviors you specify, like incorrect fuel grade, off-hour purchases, and more.
"WEX adds extra value because they tailored the program to give us varying start and stop times for fueling. They also allow us to assign the cards to employees and cut down on fraud. It's a very good program for us."

Charles Cotton
Lucas Tree Experts, Maine (450 vehicles)
Put Your Data to Work
Use powerful analytics to look into your fleet's purchasing trends, spot anomalies, and identify cost-saving opportunities. Custom reports provide quick, actionable insights.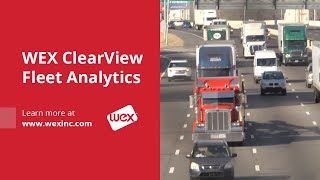 24/7 Expert Support
Our U.S.-based service team is available 24/7, so you can always speak to an experienced professional with knowledge of your fleet. WEX is consistently ranked in the Top 100 customer call centers. We're proud of that.